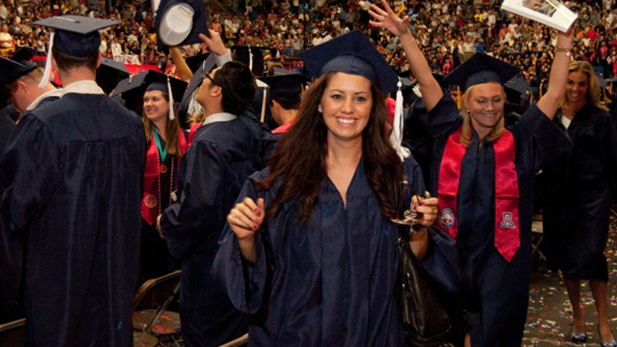 University of Arizona
University of Arizona graduates in May can bring four family members with them to the ceremony.
The university plans to hold more than a dozen outside graduation ceremonies next month. Guests at those ceremonies will not be required to get a negative test for COVID-19 before watching the ceremony.
"We've decided not to test the four family members per student that are coming. We will ask them to complete a Wildcat WellCheck before they come in but we're not doing that at our baseball games or other sporting events," said Dr. Robert Robbins, President of the University of Arizona.
Graduation guests will be spaced across the stadiums where the outdoor ceremonies are held. Mask wearing will also be mandatory.
University of Arizona officials said if the COVID-19 numbers climb the ceremonies could be canceled.
Graduates will have to register to attend the in-person graduation ceremonies.
All of the graduation ceremonies will be live-streamed.