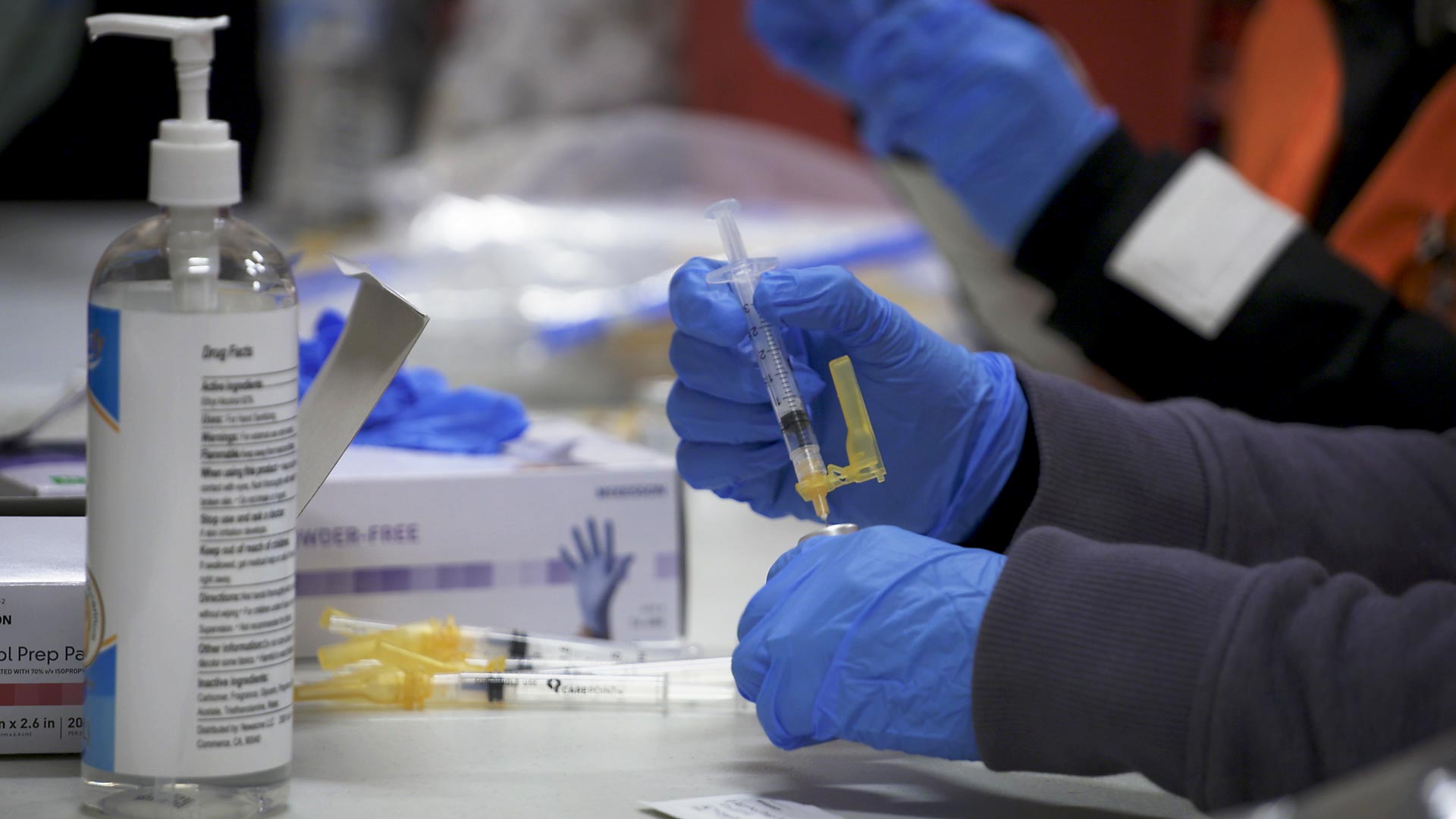 A health care worker prepares doses of the COVID-19 vaccine at a vaccination event in Globe on March 13, 2021.
AZPM Staff
Banner Health says it is preparing for a current surge in COVID-19 cases to increase in Arizona.
In a virtual event Tuesday, Banner Chief Clinical Officer Dr. Marjorie Bessel told reporters that while facilities are currently functioning within capacity, that could change if the trajectory of the surge continues.
"Please if you're not vaccinated, do so and remember to mask when you're indoors, that will help us as a healthcare delivery system, to preserve our ability to be there for everyone, both COVID and non COVID patients," she said.
Bessel warned the highly contagious Delta variant poses a heightened risk to those who are not vaccinated, who make up the vast majority of COVID cases that require hospitalization.
She said Banner facilities currently have 435 patients in Intensive Care Units statewide, 90 of whom are there with COVID. She also said the number of children hospitalized for COVID has increased dramatically.
"In the month of July, we had 71 COVID positive cases admitted to Banner hospitals, which is double what we saw in the month of June," she said.
Bessel said so far, most of those cases have not been admitted to the ICU or required the use of ventilators, but that could change. She said hospitals in states like Louisiana, Florida and Texas have seen a sharp rise in pediatric cases that need intensive care.
Bessel said all Banner staff members would be required to get vaccinated by November 1, and urged members of the public to get their shots to protect young children who were not yet eligible. She said masks should be worn in schools, per public health guidelines, but stopped short of rebuffing Governor Doug Ducey's executive order against mandating their use.
Banner spokesperson Becky Armendariz said in Tucson-area facilities, there are about 100 COVID patients currently hospitalized, more than double the number this time last month.
She said ventilator use in Tucson has also increased exponentially.