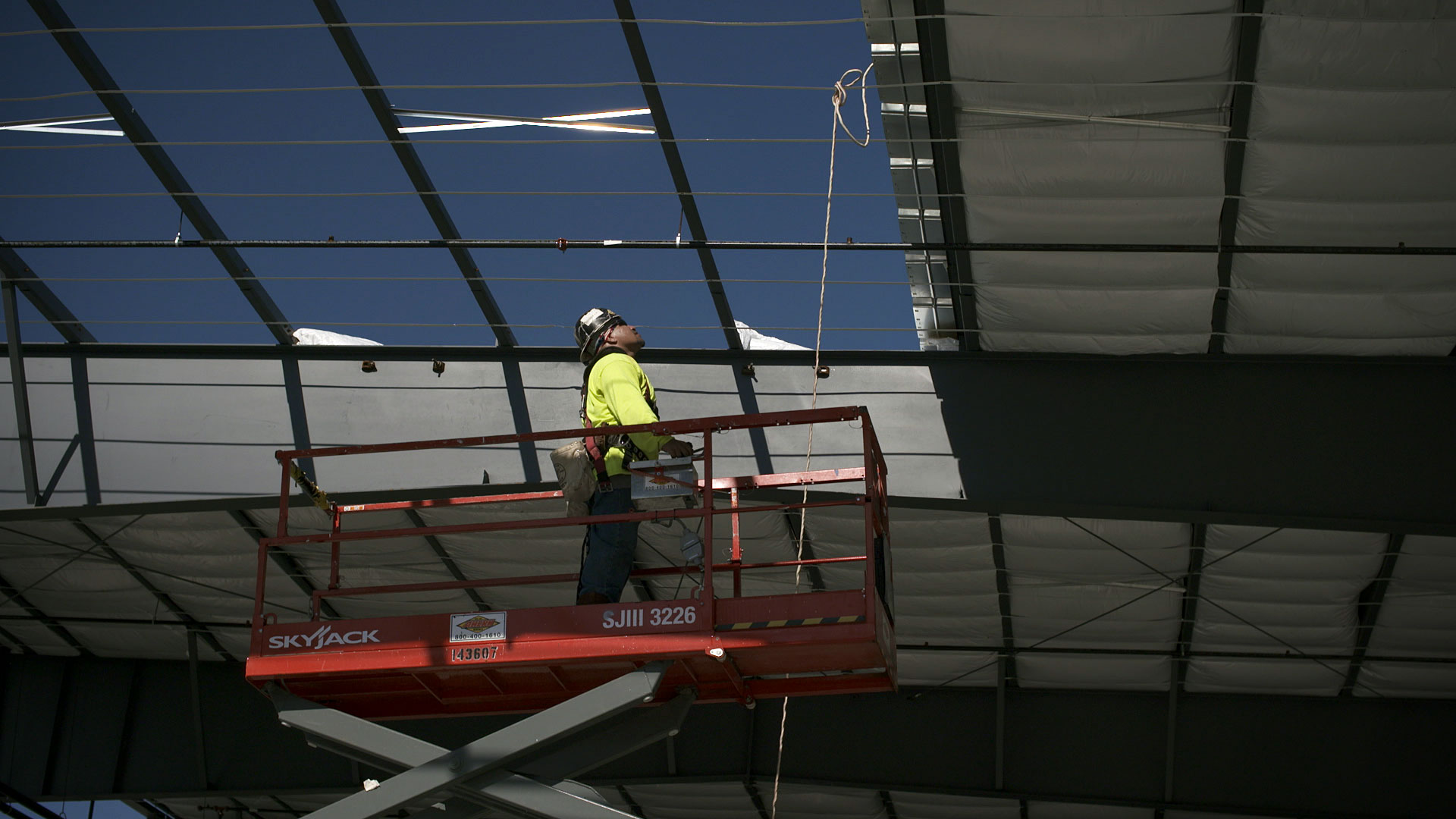 File image of a construction worker in Tucson.
AZPM Staff
Arizona has almost recovered the number of jobs lost during stay at home orders last year, according to August employment data. It's also much closer to that goal than the country overall.
The Arizona Office of Economic Opportunity says the state added 6,500 jobs last month.
University of Arizona's Economic and Business Research Center Director George Hammond said that is on par with the state average from before the pandemic started. He also said that although Arizona hasn't completely made up for jobs lost last year, it is close to that goal, and will probably close the gap in September or October.
Hammond said online shopping and delivery services held on to their pandemic popularity, translating to big gains for transportation and warehousing jobs. He also said healthcare jobs saw a significant bump.
"People are getting more comfortable with going back and doing more of those activities, like standard health appointments, dentist appointments, therapist appointments," Hammond said.
Construction jobs, however, are still lagging. Although Arizona added 800 jobs in that sector, it still lacks the workforce it needs to keep up with the demand for new homes.
"That's still an issue that's now feeding into what we're seeing going on with house prices," Hammond said.
Phoenix stands out across the state in employment: the city has already passed it's pre-pandemic peak. Tucson is still 7,000 jobs below where it was when the pandemic began.