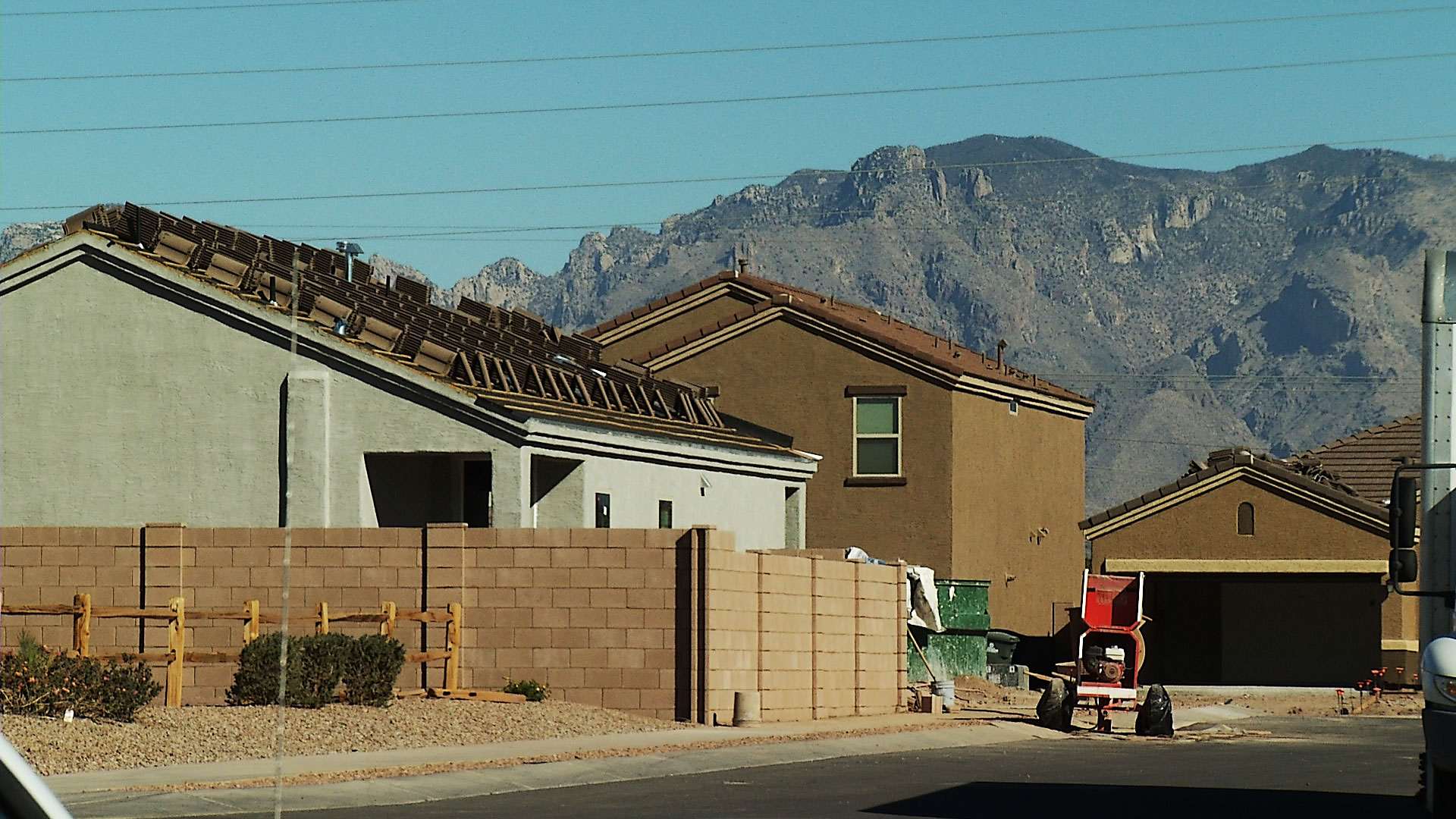 A housing subdivision under construction in Tucson off Silverbell Road. December 2020.
Robert Lindberg/AZPM Staff
The price of housing in Tucson increased 20% over the past year, and local researchers expect it to keep climbing in 2022. That means the number of affordable homes will likely keep falling.
Jennifer Pullen researches the housing market at the University of Arizona and said housing affordability in Tucson will probably get worse in the new year, especially if wages don't keep up.
"They're not increasing anywhere near the same rate that home prices have been. So, it may start to stabilize if home prices begin to stabilize," Pullen said.
She said that new building permits that are coming online now might help keep home prices from rising as quickly as they have this year.
She also said that Tucson could look to other cities in the West for solutions, like building tiny houses for first time homebuyers. She added that Tucson still has a larger stock of affordable homes than many comparable cities in the region.