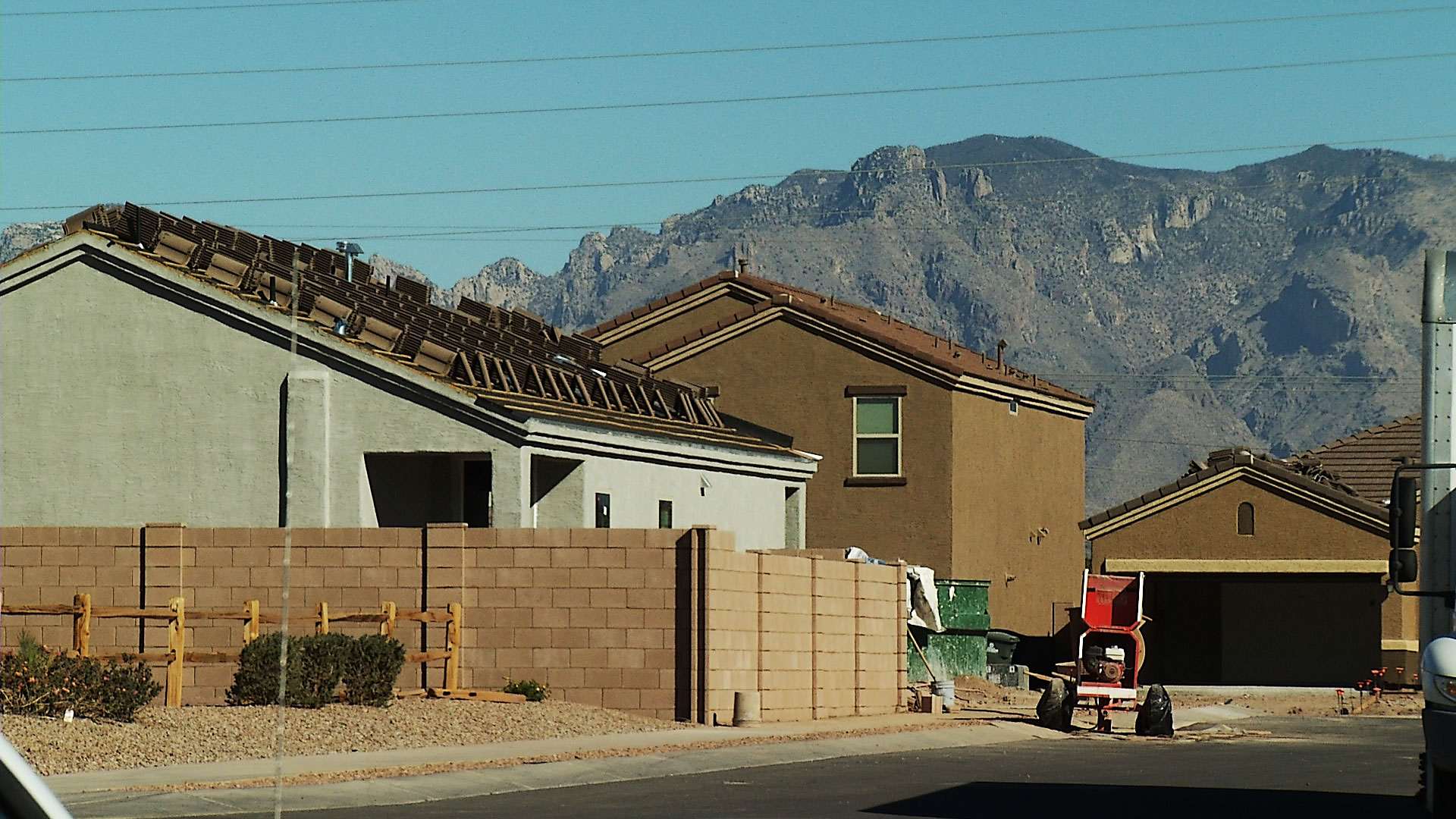 A housing subdivision under construction in Tucson off Silverbell Road. December 2020.
Robert Lindberg/AZPM Staff
Pima County and the City of Tucson will receive $11 million in additional emergency rental assistance funds.
The program through the city and county has stood out nationally for allocating money quickly.
Dan Sullivan with Pima County said the program was running on fumes when it was awarded the extra funds.
"We're spending about a million dollars a week. So it's going to go pretty quickly," Sullivan said.
Pima County has spent 100% of its allocation of the federal funds.
Some of Arizona's most populous counties—Pima, Maricopa and Yuma—ran their own programs to get the money to renters in need.
The state ran a program for the rest, and has spent about 15% of its allocation. The new money for Pima County will come from that pot.
"We're going to spend this money as urgently as possible, and go back and ask for more just so we can ensure as many people in Pima County don't become evicted and don't wind up in a cycle of homelessness," Sullivan said.
He says for now, the money comes as a relief.