The Tucson Unified School District Governing Board has named one finalist for superintendent, the district announced in an email press release.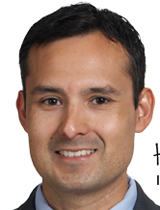 H.T. Sanchez, TUSD superintendent. (PHOTO: Ector County Schools)
H.T. Sanchez, interim superintendent at Ector County Independent School District in Odessa, Texas, was selected by a 3-2 vote and will appear at a community forum on Wednesday.
A final board vote will occur at an unspecified date in the near future for the replacement for John Pedicone, who announced in March that he would resign at the end of June. Pedicone has been superintendent since January 2011.
The search for superintendent began in April using an outside firm. The district said in the press release that 67 applications were received and, after an initial screening, the list was narrowed to 21. All were interviewed by the search firm, and 10 were presented to the board for consideration. Four were interviewed on June 8.
A community forum with Sanchez is scheduled Wednesday from 7 p.m. to 9 p.m. at Catalina Magnet High School, 3645 E. Pima St. The forum will be audio-streamed through the TUSD website, www.tusd1.org.
Sanchez, 38, has worked in public education for 15 years, first as an English teacher and then as a principal at elementary, middle and high school levels. He served as bilingual and English as a Second Language services director at Tyler, Texas, public schools.
He served as assistant superintendent and then deputy superintendent for Ector County schools until March, when he was named interim superintendent, according to the Odessa American newspaper.
Sanchez's resumé says he earned a bachelor's degree in English at Angelo State University in Texas in 1997, a master's of education and school administration from SUL Ross State University, also in Texas, in 2002, and a doctorate in educational administration from Texas A&M University-Commerce in 2006.
TUSD's new superintendent will face a series of issues from day one. The district is preparing to adopt a budget that cuts $17 million in spending, including the closures of 11 schools and layoffs of more than 150 staff members.
Additionally, the Governing Board has been divided on issues around ethnic and cultural curriculums, having voted to eliminate Mexican American Studies last year to avoid a state funding reduction.
Read H.T. Sanchez's official bio here

View at Google Docs

|

Download File
See H.T. Sanchez's resumé here

View at Google Docs

|

Download File