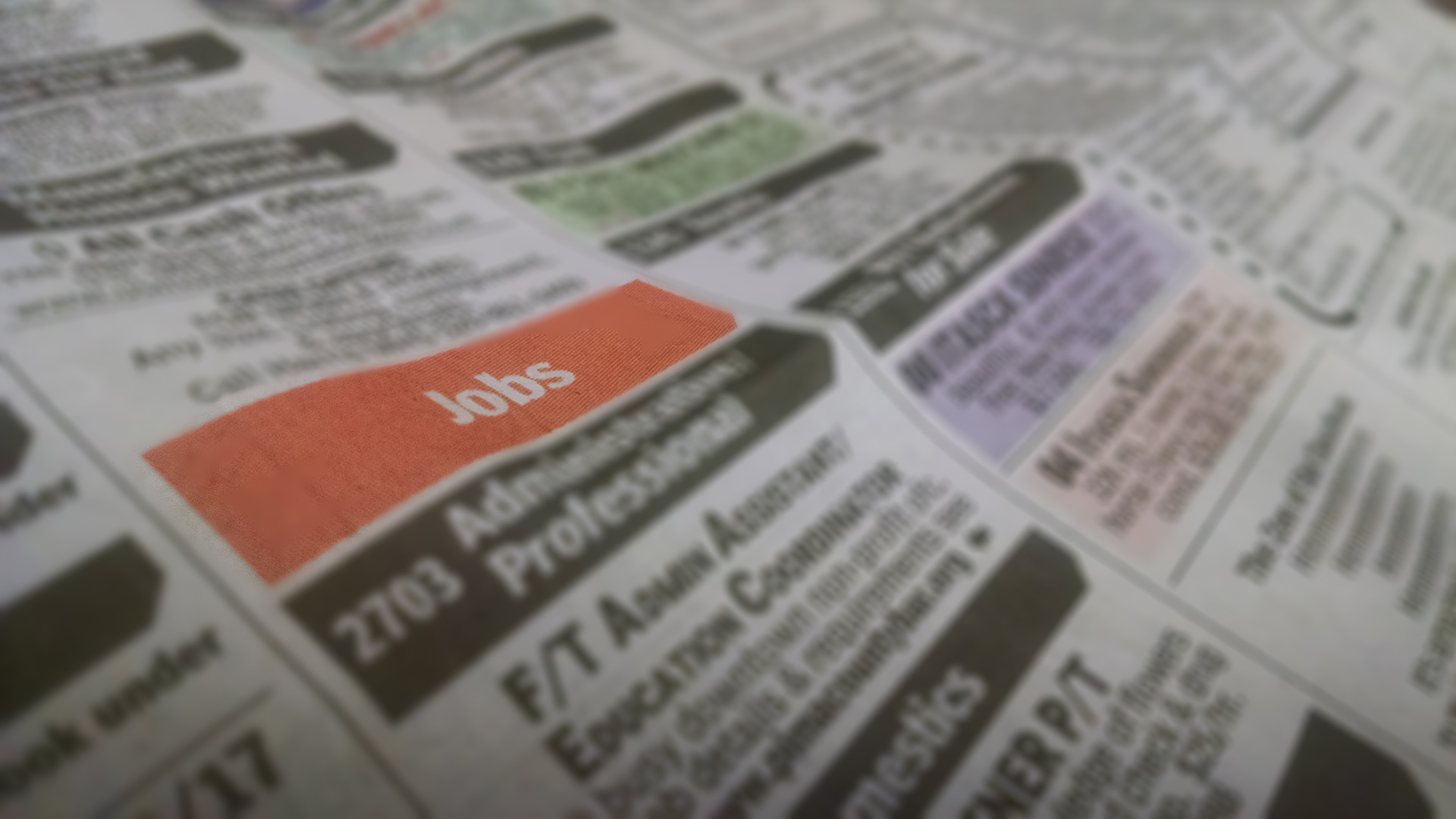 Newspaper classified listings.
AZPM Staff
Arizona's jobless rate dropped to 4.5 percent in October, according to the state's Office of Economic Opportunity, marking three straight months of decreasing jobless rates statewide.
A big factor, according to the man who oversees the report, is that the economy picks up each year as temperatures cool.
"A majority of the increases are coming from leisure and hospitality, employment services and retail as businesses start ramping up for the holiday season and we get an influx of out-of-state visitors," said research administrator Doug Walls.
The state added 18,700 jobs in October, below the post-recession average for the month of 26,500.
While the report contained positive numbers for most of the state, it showed losses in Tucson and two other metro areas.
"Within Tucson, we saw some of the declines recorded in professional and business services as well as trade transportation and utilities, particularly in retail trade," said Walls.
The professional and business services sector has lost 2,700 jobs since last October.
The trade, transportation and utilities sector has lost 1,000 jobs, while one of its sub-sectors, retail trade, has lost 1,300.
The monthly jobs report is made up of two surveys, which contained differing numbers for Tucson job losses in the past year.
A survey of employers showed a drop of 3,900, while a survey of people found a decrease of 100.