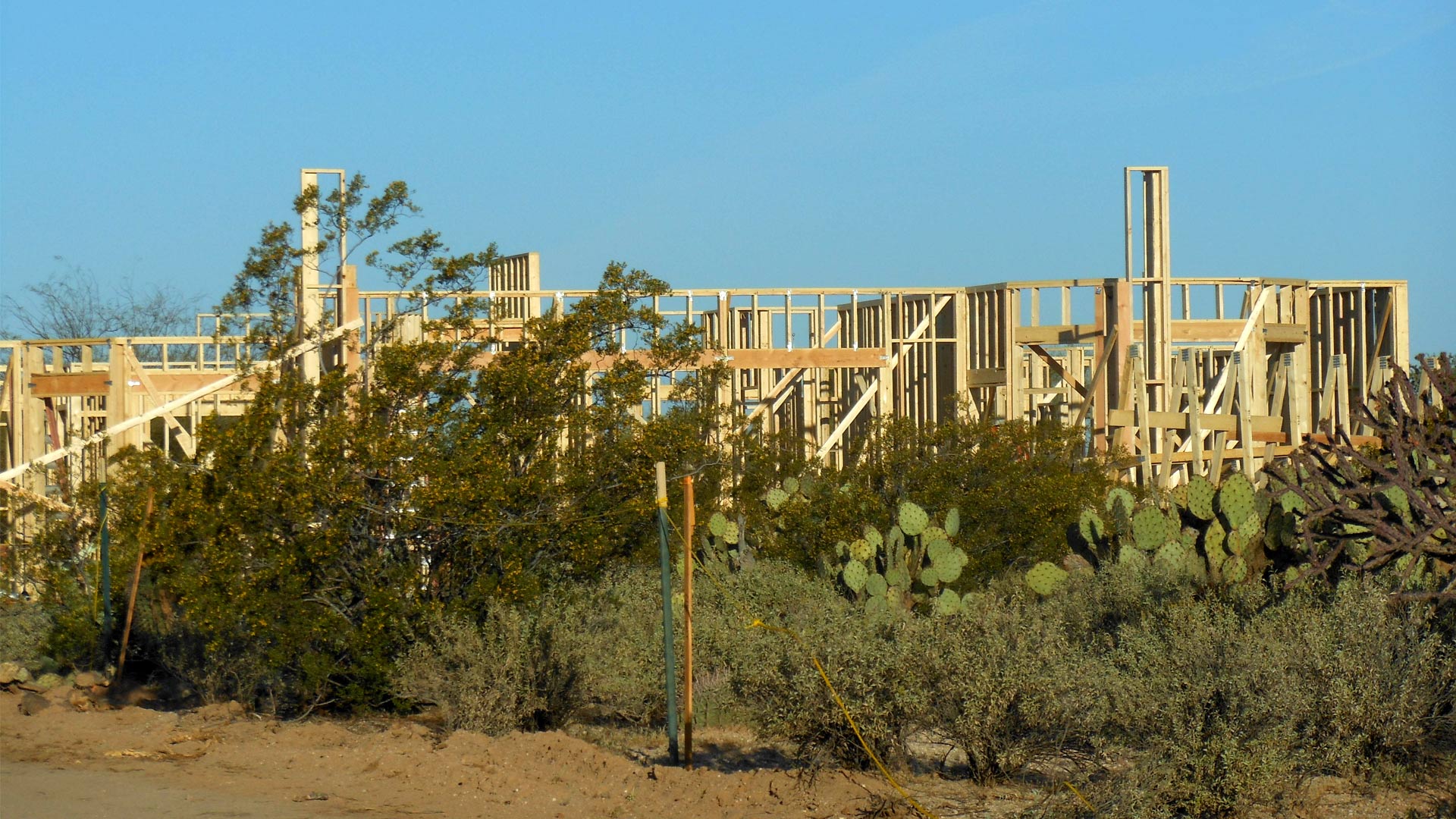 Home construction is a bright spot in an otherwise unchanged Arizona economic report.
Colleen Greer
Arizona's jobless rate didn't change in June, according to state employment officials.
The Arizona Office of Economic Opportunity reported today that the unemployment rate remained at 4.7 percent for the second month in a row. The seasonally-adjusted number stood at 4.8 percent in June of last year.
In the Tucson area, unemployment grew from 3.6 to 4.5 percent.
According to the report, Arizona's unemployment rate is worse than the national average for the same period. The U.S. rate went up from 3.8 percent to 4 percent.
Construction was a bright spot for Arizona employment, with 4,500 jobs gained between May and June. Office spokesman Doug Walls said construction is "up 10 percent and outpacing U.S. construction overall," but added Arizona construction still hasn't fully recovered from the Great Recession and still has room to grow.
Economic officials reported gains in five of the 11 employment sectors. But they also cited an increase in the workforce that kept the final jobless figure steady at the end of June.