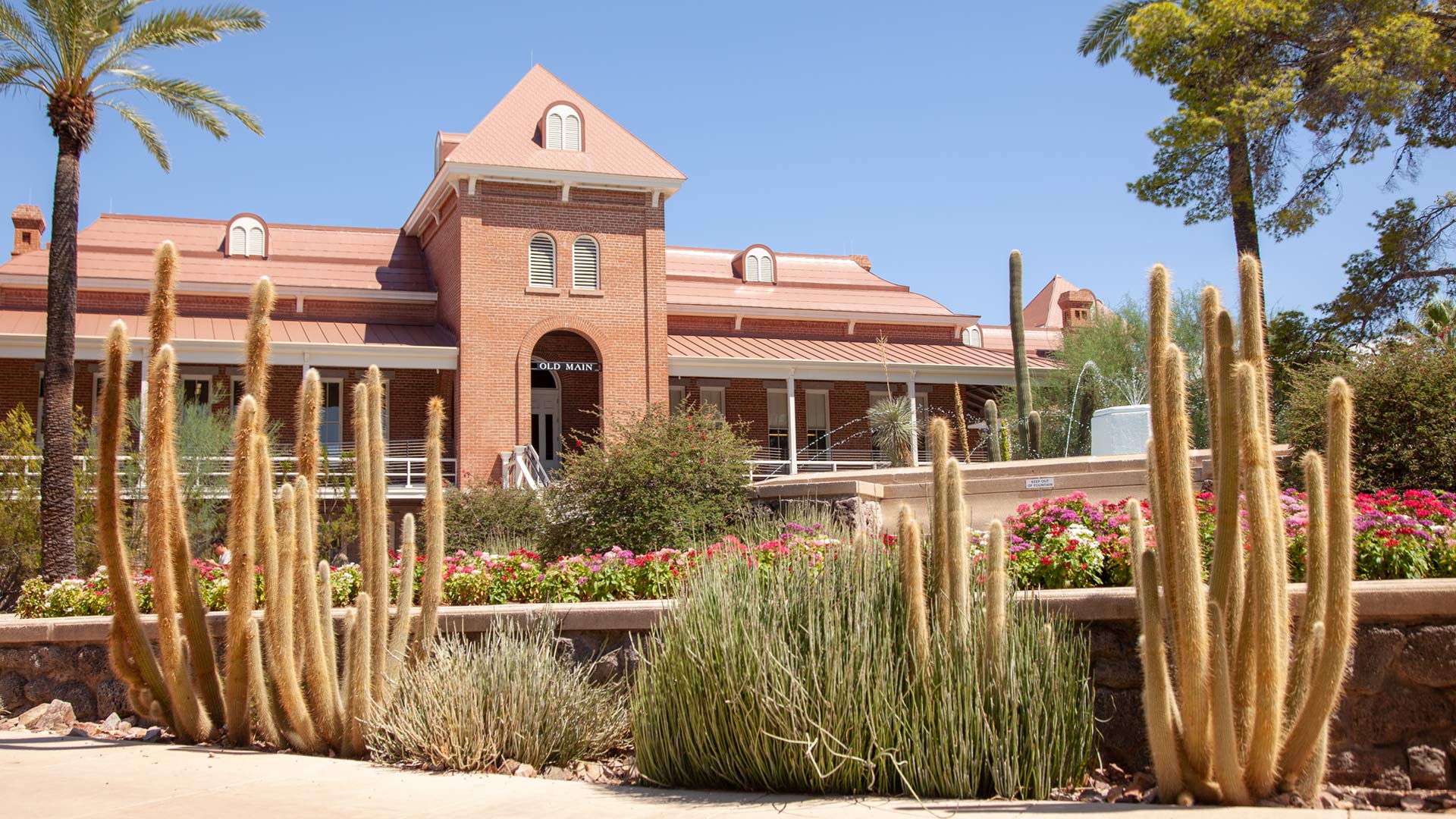 Old Main on the University of Arizona campus.
AC Swedbergh, AZPM
Arizona's three public universities will require employees to be fully vaccinated for COVID-19 by December 8.
The new policy comes after President Joe Biden issued an order in September requiring vaccination for the employees of federal contractors.
"The university has hundreds of millions of dollars in federal contracts, funding critical research, employment, and educational efforts, and already has received amended federal contracts that include this requirement," University of Arizona President Dr. Robert Robbins said in an email to staff on Friday. "While we respect individual opinions regarding the vaccine, we will continue with these mission-critical endeavors and will be complying with this new requirement."
The requirement will include employees, student workers and graduate assistants, except those granted an accommodation based on religion or disability.
The decision will cover about 16,000 employees at the University of Arizona, including undergraduate and graduate students, a spokesperson said.
About 51% of the university's employees have already confirmed they are fully vaccinated.
Arizona State University and Northern Arizona University are adopting similar policies.
The three universities employ more than 52,000 people.
Leila Hudson, an associate professor in the School of Middle Eastern and North African Studies and member of Coalition for Academic Justice at the University of Arizona, said most colleagues she had spoken with considered the policy a good start.
Hudson said the requirements must come with appropriate exemptions and argued the university must also address vaccination among students.
"A vaccine mandate on employees is probably less than half the solution. We also need a vaccine mandate — appropriately respecting peoples privacy and exemptions — on students," she said.
The Arizona Legislature added a provision to the state budget earlier this year prohibiting universities from requiring students to get vaccinated against COVID-19. But a state judge struck down that provision, ruling it was passed unconstitutionally. An appeal is pending but the law is not currently in effect.
Governor Doug Ducey's office said that he continues to oppose vaccination mandates.
"Governor Ducey has been clear from the very beginning: the COVID-19 vaccine is proven to be effective and safe. He's been vaccinated and he encourages all Arizonans to get the vaccine," spokesman C.J. Karamargin said. "The Governor also has said he is opposed to mandates and that getting the vaccine should be a matter of personal choice. His views have not changed."
University of Arizona President Robert Robbins says all employees must be vaccinated for COVID-19 by December 8 pic.twitter.com/DlN0sUHzoQ

— Andrew Oxford (@andrewboxford) October 15, 2021
This is a developing story.