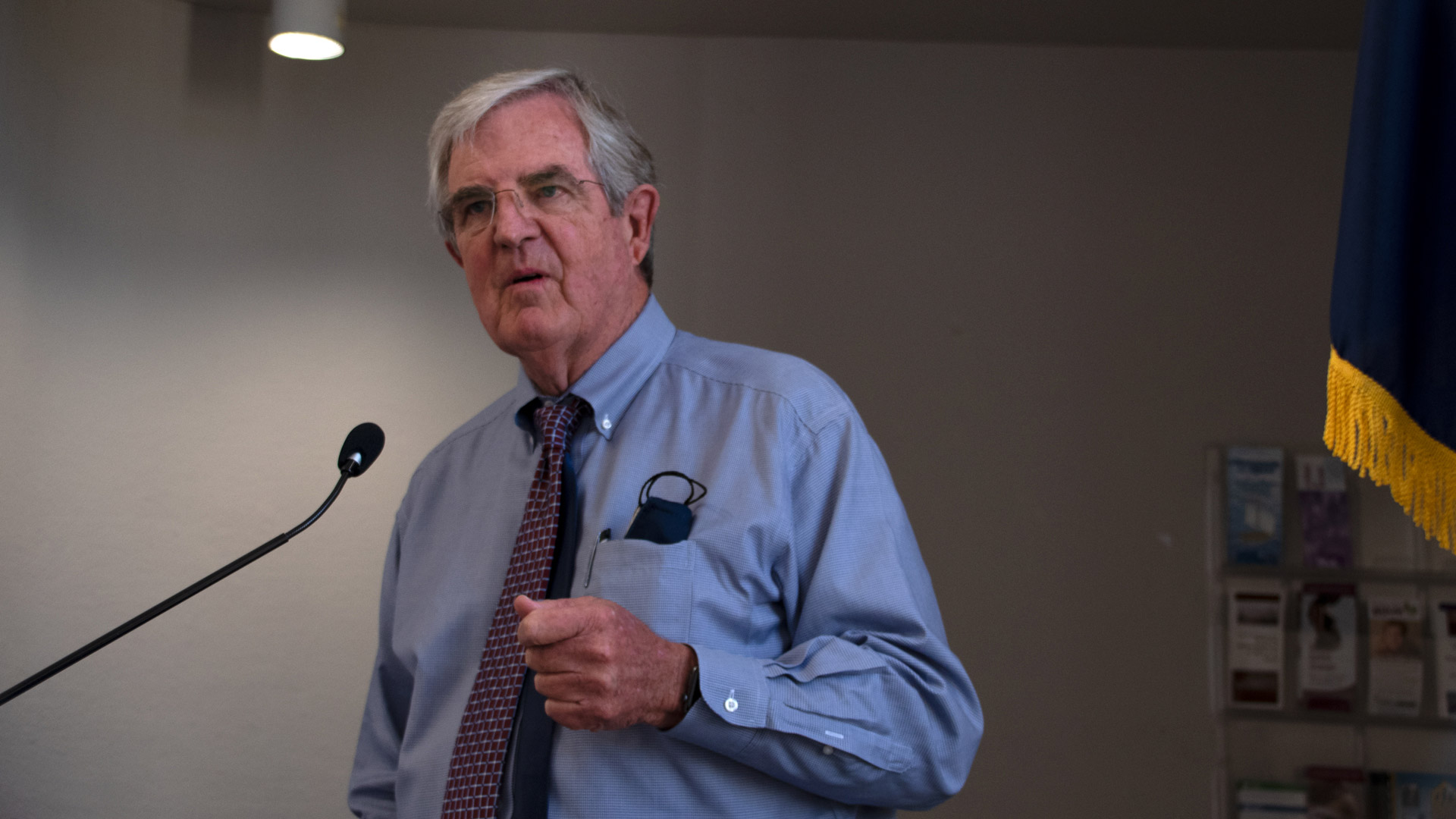 Pima County Administrator Chuck Huckelberry. August 2021.
Christopher Conover/AZPM
Pima County Administrator Chuck Huckelberry has left a rehabilitation facility and is now recovering at home, according to an email from Pima County.
Huckleberry was struck by a car while riding his bike in downtown Tucson in late October.
In the news release from the county, Huckelberry's wife Maureen said, "He continues an aggressive therapy regimen, including physical, occupations, and speech therapies. "Our family is extremely grateful for all of his caregivers over the past several weeks. We especially thank all the well-wishers, County staff, and the Board of Supervisors for their support and understanding over the holiday season. We are currently considering options for the timing and viability of his return to work."
Since Huckelberry's injury, Chief Deputy County Administrator Jan Lesher took over as acting county administrator.