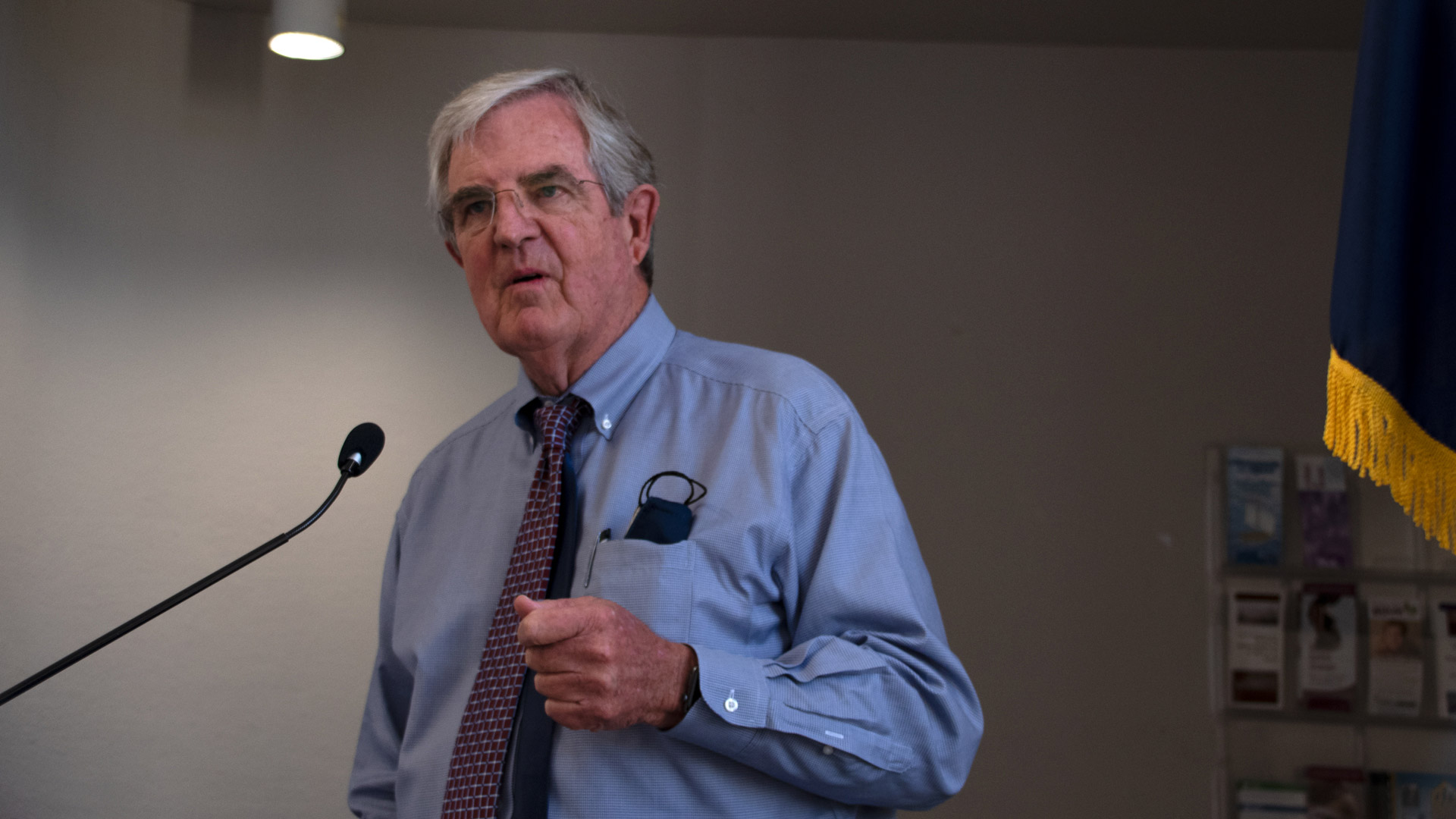 Pima County Administrator Chuck Huckelberry. August 2021.
Christopher Conover/AZPM
Pima County Supervisors Tuesday accepted the resignation of long-time administrator Chuck Huckelberry, without making any reference to news reports that cast a shadow over his departure.
The board appointed Huckelberry's assistant, Jan Lesher, to succeed her former boss.
Supervisor Rex Scott made it clear the move ends Huckelberry's relationship to the county.
"I will move that we accept the resignation with the understanding that acceptance terminates the employment relationship," Scott said after board members emerged from a closed-door discussion that lasted nearly an hour.
Several board members praised Huckelberry's decades of public service, including his most frequent critic.
"It's well-known that Mister Huckelberry and I had numerous and profound differences over policy over the last five years, but one thing I must point out -- I never had to knock on his door because it was always open to me," Republican Steve Christy said.
Huckelberry formally resigned on Friday, citing his long and difficult recovery from a bicycle accident last fall.

Any praise for his storied career was muted by news reports that Huckelberry had actually retired in July and had been working as a consultant for months, a change that board members discovered only after the Tucson Sentinel began investigating it.

The web site published the story just hours before Tuesday's meeting.
The website quoted several county supervisors, essentially Huckelberry's supervisors, as saying they were unaware of his retirement. AZPM has not verified the Sentinel report.