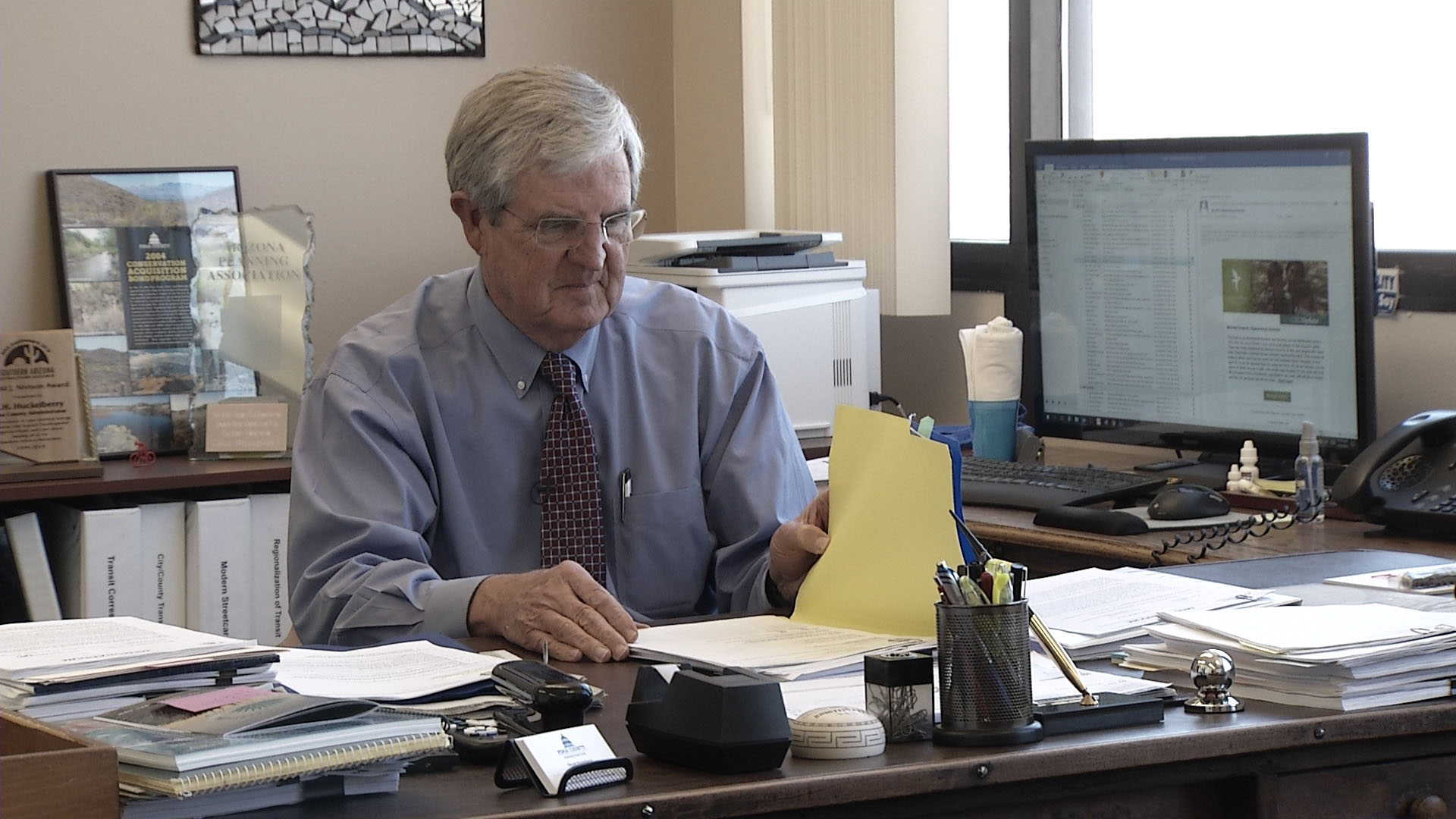 Pima County Administrator Chuck Huckelberry at his desk in 2019.
Nate Huffman/AZPM
It appears long-time Pima County Administrator Chuck Huckelberry is resigning.

An addendum item for Tuesday's Pima County Board of Supervisors meeting indicates the Board will accept his resignation and name acting Administrator Jan Lesher as administrator.
Huckelberry was injured in October when a car spun into him while he was riding his bike in downtown Tucson.
Earlier this week, Huckelberry's family released a statement saying he continues to recover and wants to return to work, but his doctors are recommending he continue to focus on his recovery.
But in a statement Friday released by their attorney, Huckelberry and his wife, Maureen, said they want to let the county move forward.
"There is nothing Chuck wishes more than that he be able to return to his desk at the County and resume his position as County Administrator," the statement said. "However, Chuck and the family fully appreciate that with months of additional therapy ahead, he is unable to do the position justice at this time and out of respect for what is in the best interest of the County, which he has served so effectively and faithfully for over 40 years, it is time for him to officially resign his post."
Huckelberry added: "Pima County has a bright future with many opportunities and, after I have recovered, I will be available to assist the County in achieving those opportunities."
Huckelberry has been Pima County Administrator for more than two decades.